Wellink is certified for various quality standards. This enables us to produce products according to several concepts such as Better Life 1*, IKB pork and Organic.
In order to meet the high quality standards, internal quality checks are carried out by our quality department on a daily basis. It goes without saying that our products, factory and working methods are also inspected by the NVWA (Dutch Food and Consumer Product Safety Authority) and other external parties.
Below you will find an overview of our certificates and concepts.
Do you have questions for our quality service? Contact them.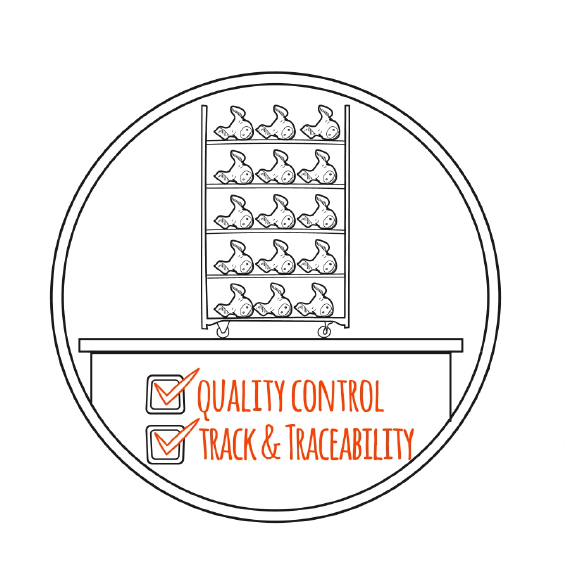 FSSC 22000 is a standard developed by the foundation for certification of Food Safety. This standard is the first standard that is accepted worldwide and has been approved by the GFSI (Global Food Safety Initiative), a worldwide initiative of experts in the field of food safety.
The Better Life certificate of the Dutch Society for the Prevention of Cruelty to Animals makes it possible to recognise animal products that have been produced with a greater focus on animal welfare. Pigs with the Better Life certificate have more space, distraction materials and opportunities to exercise their natural behaviour. 
IKB Pork is a chain quality system for the entire pork sector. All things involved in the rearing of pigs and the processing of pork meat are being monitored by this system. The certificate provides a guarantees on animal welfare, food safety and animal health.
Skal Biocontrole is committed to the reliability of organic products in the Netherlands as an independent regulator. The production process must comply with legal requirements of the European authorities in order to be able to label the product with the BIO (Organic) label.
Contact with our quality department
Would you like to know more about our way of processing, our concepts or do you have another question regarding quality? Please contact our quality department.