More than 40 years of sustainable pork processing
Wellink Lekkerkerk B.V. is a pork processing company located in Lekkerkerk, in the green heart of the Netherlands and close to the world port of Rotterdam. Wellink has been processing pork products for the sausage industry as well as snack and ready-meal producers for more than 40 years. Following in the footsteps of many generations in pork Wellink started up in 1979. In the meantime, we have grown into one of the largest processors of pork heads in Europe.
More than a century linked to pork
The Wellink family has a rich history in pork. In 1897 Frans Wellink, in The Hague, started a butcher's shop 'Wellink en Van Baal' together with a partner. This was soon followed by a cutting plant and a bacon wholesale business. The butcher's shop was closed down during the First World War, but the wholesale business remained open and was a household name in The Hague meat circles for many years.
After many generations in the meat business, Frank Wellink, as 4th generation, started in 1979 with the company Wellink as we know it today. After his death, his brother, Paul Wellink, took over the company. In 2020, Paul Wellink stepped down as director and a new management was formed. From that moment on, Paul Wellink is connected as advisor. Meanwhile, our family business has existed for more than 40 years.
The name Wellink has been active in the pork industry for more than 125 years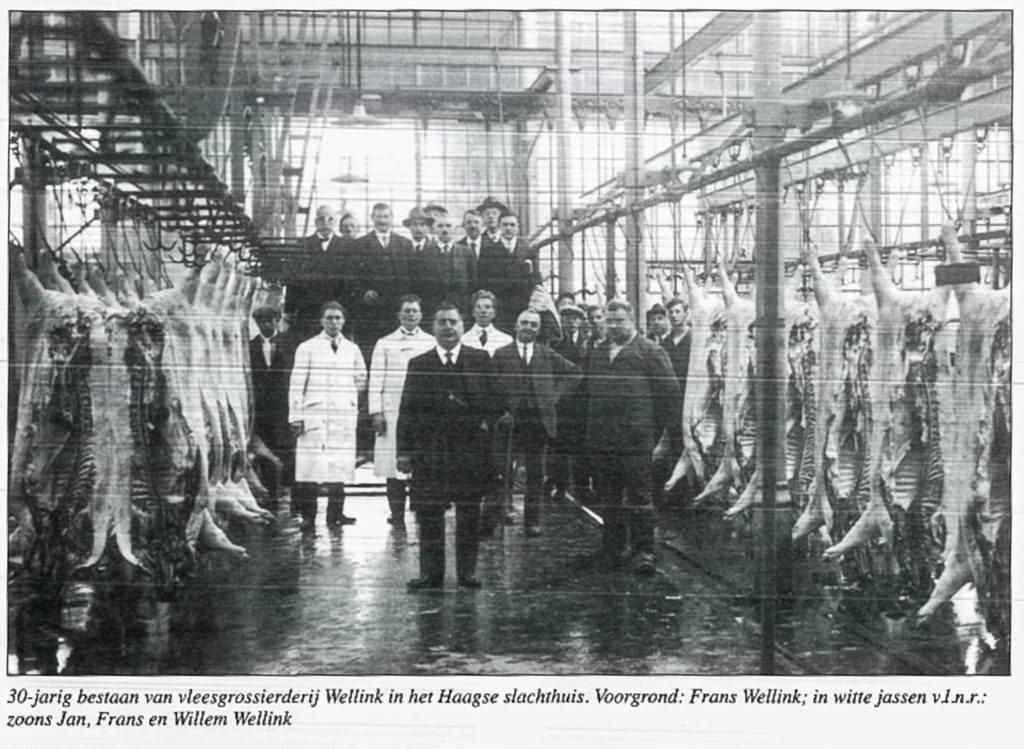 Wellink has veterinary approvals for export to many countries, including China, Cuba and South Africa. Through a broad and fast logistic network we can supply our products to the sausage industry as well as snack and ready-meal producers.
Retailers, wholesalers and meat processors all over the world work with our products. Would you like to know whether we are approved for a specific country? Please contact us.
We are represented on these continents: