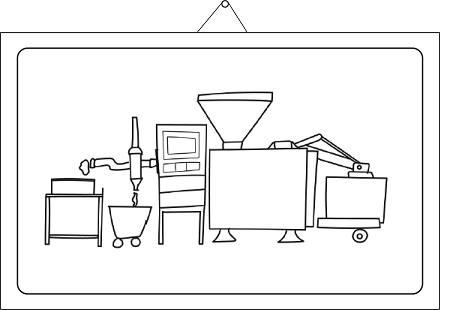 Wellink works according to the 'Tailored to your needs' concept. We supply pork products that are produced according to your specific requirements. That's where our strength lies. We can offer a broad range of products, from pork products in their natural form to tailor-made premixes, packaged in bulk or according to the packaging guidelines of your brand.
Our passionate professionals contribute to your customized products on a daily basis. Because of our way of working we build close relationships with our customers and offer a complete service with high quality product.
Thanks to our knowledge and experience, the expertise of our professionals and the far-reaching automation in our factory, we are able to offer high-quality products. Our factory is certified according to the standard of the FSSC22000 quality mark. This standard is recognized worldwide.